Public Carbon Talks
Powering Prosperity: Achieving Local Support for 100% Renewable Energy in Canada
November 25, 2016
Join us to learn how communities fit into the national 100% renewable energy discussion
As Canada's federal government prepares to meet its international climate change obligations and as several provinces ready to eliminate coal from their electricity mix, unique opportunities are emerging to transform Canada into a renewable energy leader. In this Carbon Talk, Dr. Jose Etcheverry, Co-Chair of the Sustainable Energy Initiative and Professor at York University, will look at safe strategies to help Canada achieve 100% renewable energy and prosperity at the community level.  
Panelists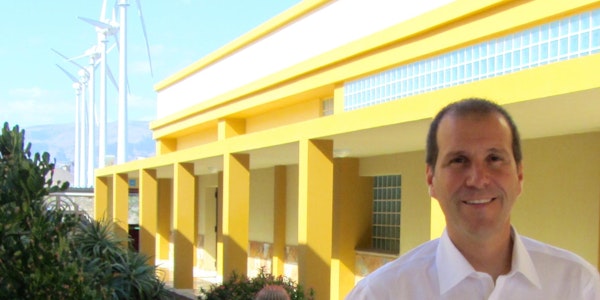 Dr. Jose Etcheverry is the co-chair of the Sustainable Energy Initiative of York University, and a member of the World Council of Renewable Energy, Japan's Renewable Energy Innovation Network, and the Scientific Committee of the International Renewable Energy Storage Conference. 
---
What is a Carbon Talk? We hold free public dialogues  several times per year. Each talk looks at a different piece of the low-carbon puzzle and consists of a presentation and question and answer segment. If you would like to be notified and invited to upcoming talks, please subscribe to our newsletter. Did you miss a Carbon Talk? Check out our YouTube Channel for previous dialogues.
(Icon photo courtesy of Dockside Green)
Tweet